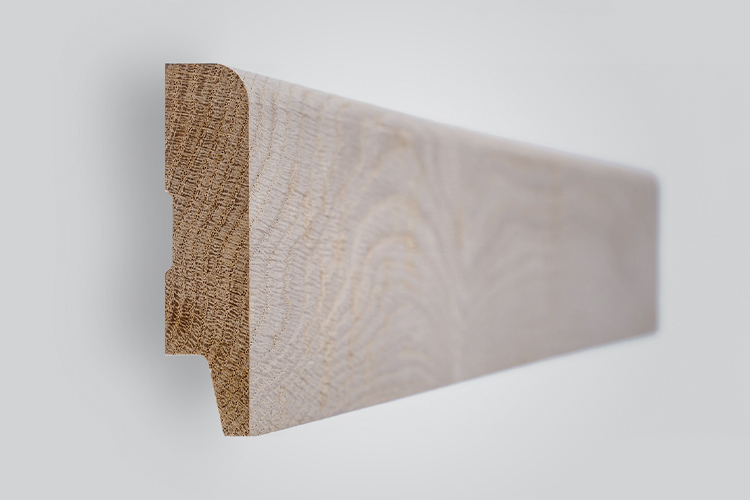 Skirting boards are installed after the walls are painted and the floor is either varnished or oiled. Attached to the wall by bonding, they cover up compensating gaps and bottom edges along the walls as well as utility lines. If it is impossible to attach the skirting boards to the walls via bonding, you can also use nails or screws and dowels. We recommend selecting skirting boards of the same species as the wood used for the floor and to use the same finishing materials.
We can provide standard and individual order skirting boards. In addition, we also perform high-quality toning, varnishing and oiling.
Height (A) = 68 mm;
Skirting board thickness (B) = 16 mm;
Length (C) = 1 m – 3 m, In increments 50 cm;
Wood: oak, ash.